Featured Product:
CleanCore Solutions
CleanCore's™ patented technology creates a cleaning solution that contains a high concentration of dissolved ozone in the form of Nanobubbles. The technology infuses cold tap water with ozone gas to create our Aqueous Ozone Solution. By eliminating the use of harsh chemicals, the CleanCore solution delivers a simpler, HEALTHIER and more sustainable way to clean and sanitize all hard surfaces and equipment.
How does it work?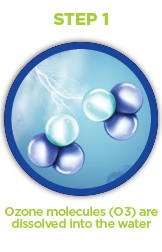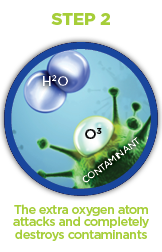 Currently being used in industries including healthcare, food service, education and more, Cleancore will save you time and money by eliminating cleaning solutions that are harmful to you, your customers and the environment.
No storage, mixing, transporting
Cleaning and sanitizing with one application
Converts back to air and water, reducing your carbon footprint
A safer, healthier path to clean!
When sprayed onto a surface the CleanCore™ Nanobubble solution is attracted to soils, germs and other contaminants.
Once attached to the contaminants the ozone solution eliminates them; converting back to air and water
Nanobubbles increase the cleaning effectiveness by thoroughly covering a surface.


CleanCore Solutions™ is a user friendly, safer solution that requires no special handling and no inventory. CleanCore™ Solutions can simplify the cleaning process and provide a single cleaning solution to replace multiple traditional chemical cleaners.
Using CleanCore Solutions™ will allow for a reduction in storage, ordering, handling, and distributing of cleaning products.
Using CleanCore Solutions™ has reduced or eliminated the cost of general cleaning chemicals.Usage eliminates bacterial odors that are present after traditional leaning – no need to mask with added fragrance.